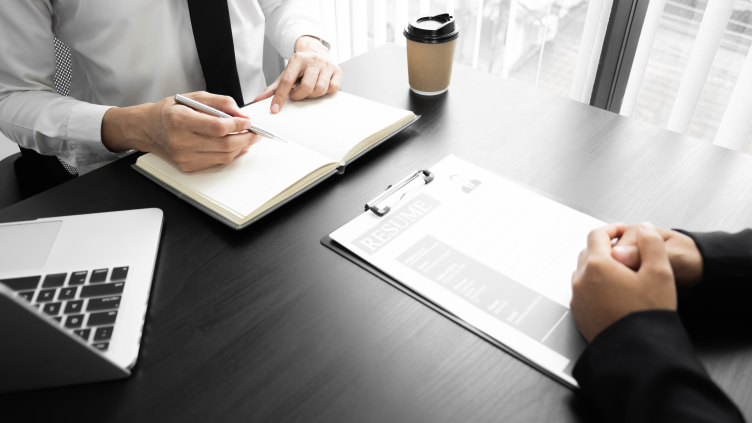 Navigating the SAP job market can be challenging, but working with a recruiter can significantly streamline the process and open doors to exciting career opportunities. Recruiters possess specialized knowledge, extensive networks, and insights into the job market, making them valuable partners in your job search. To make the most of this collaboration, this is essential to understand how to work with headhunters effectively.
This article aims to guide SAP specialists on how to work effectively with recruiters, leveraging their expertise to unlock new possibilities and propel their professional growth.
Clearly define your goals and expectations
Start by clearly defining your career goals and expectations. To help recruiters better understand your aspirations, this is important to have a clear idea of what type of role, SAP specialization, company culture, and growth opportunities you are seeking. This will enable them to align their efforts with your goals.
Showcase your SAP expertise
Craft a targeted resume: Tailor your resume to highlight your SAP skills, project experiences, and certifications. To demonstrate your expertise, clearly articulate your proficiency in specific SAP modules, such as SAP HANA, SAP S/4HANA, or SAP SuccessFactors.
Showcase tangible results: Provide concrete examples of how your SAP skills have positively impacted previous projects or organizations. Highlight cost savings, process improvements, or successful system implementations that resulted from your contributions.
Build a strong relationship
Establish open and honest communication: Maintain regular and transparent contact with your recruiter. Share updates on your job search progress, changes in your preferences, or new achievements. This information will help them tailor their search and present you with the most suitable opportunities.
Provide comprehensive information: To improve your chances of getting hired, provide your recruiter with an extensive resume emphasizing your SAP skills, experiences, and achievements. You can also enhance your profile by sharing relevant supporting documents, such as certifications, portfolio samples, or recommendation letters.
Be responsive and respectful: Promptly respond to emails, calls, or messages from your recruiter. Show appreciation for their time and effort, and maintain a respectful and professional demeanor throughout your interactions.
Remember, collaboration with recruiters is a two-way street, and open and respectful communication is key. Embrace the guidance and connections they offer while actively participating in your own SAP job search efforts. With these strategies in place, you are well-equipped to unlock new doors of career success with the support of skilled recruiters by your side.
We cannot miss the opportunity to offer our help as a recruiting company focusing exclusively on the SAP employment market since 2005. We specialize in finding the best talent in critical areas for SAP clients and consulting companies with an SAP Practice. Feel free to contact us with any questions regarding your SAP career!
E-mail: info@prosapia.net
Social media channels: LinkedIn / Facebook
#saphiring #saprecruiter #saprecruitment